Twenty Seven was an idea I thought of in my freshman dorm room - I wanted to start an honest blog about mental health & I wanted to call it Twenty Seven.
I simultaneously was obsessed with making my dorm room a happy oasis and was painting, rearranging, and trying new mediums pretty much every day after class. (Fortunately, my roommate didn't mind!) I used creativity to help heal my own anxiety & depression and it just became a necessity my freshman year of college.
It didn't take me long to just add in a 'shop' page to my newly bought blog domain and start adding in pictures of what I was making. It was just for fun and I sold something every once in a while, until one day I got fired from my retail job.
I was in a panic and was looking at all sorts of quick part time jobs, but then I looked at what I was doing with Twenty Seven and saw that it could be so much more.
With the support of dear friends, I threw everything I had at this dream so that it could be my job. I started popping up at markets, trying to grow an instagram, and making making making.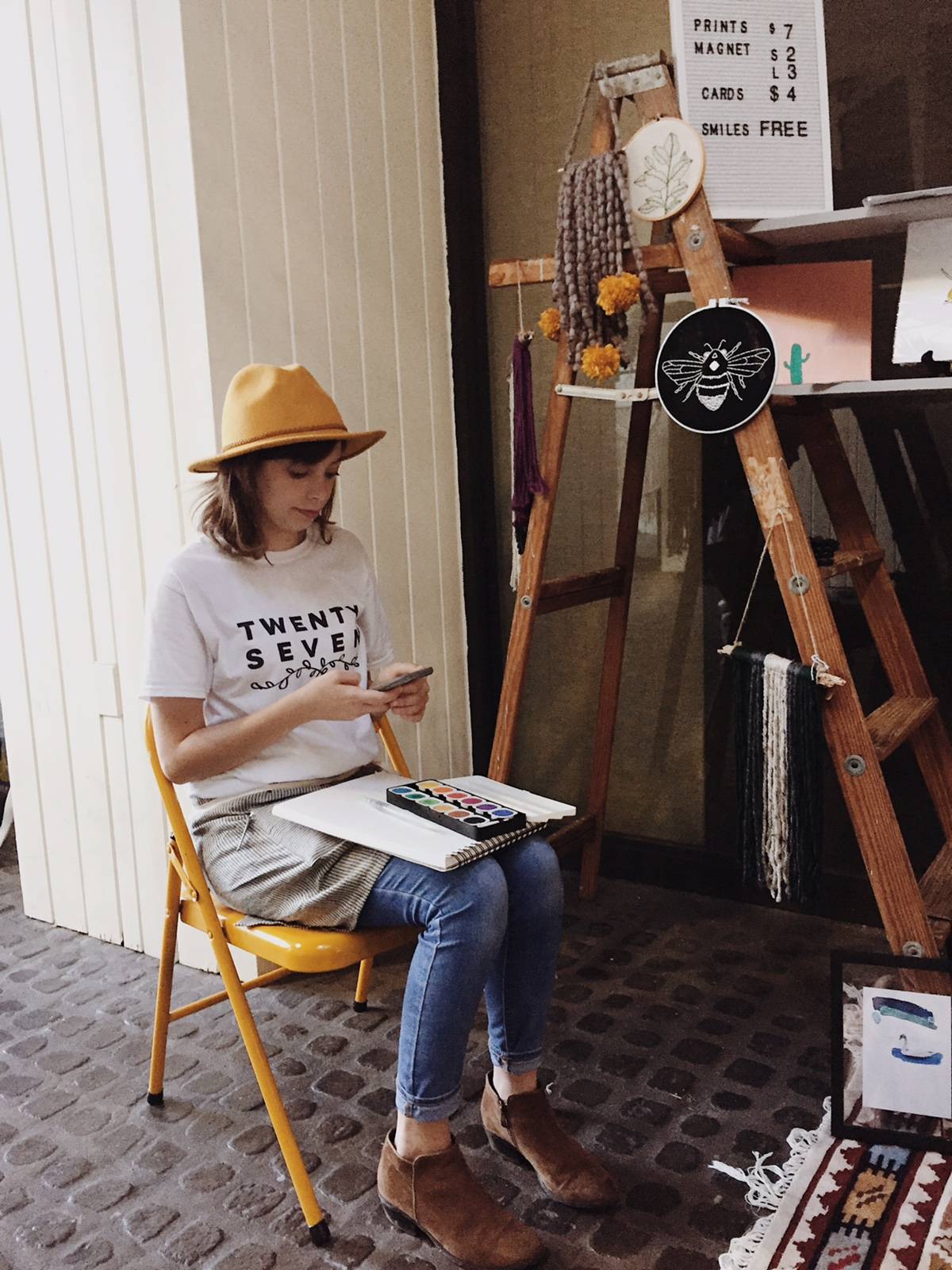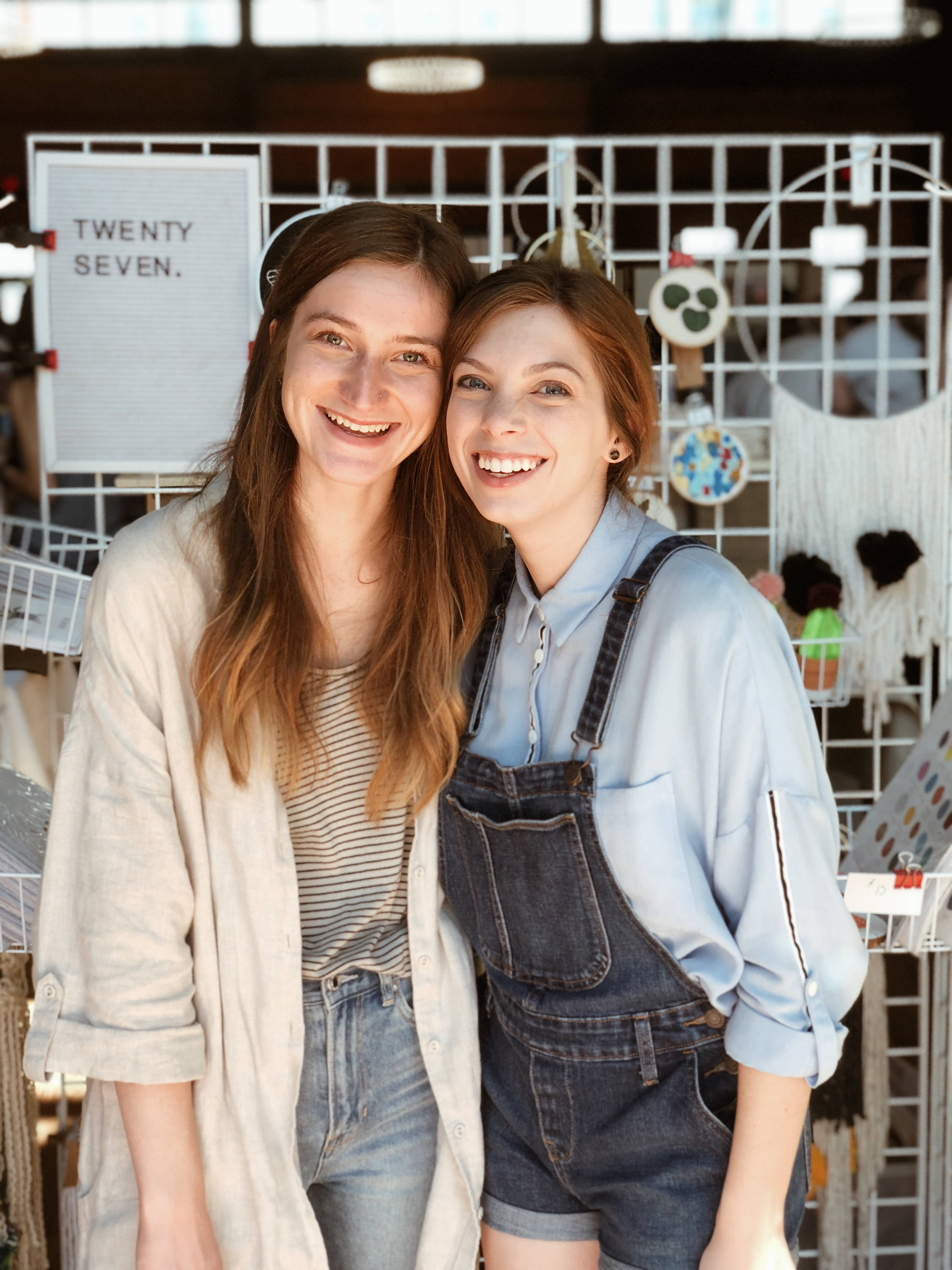 I was still in college, but every weekend I was taking my stuff to local markets. My VW was packed to the brim with my market display since I couldn't fit it up the dorm stairs. I went to class, and worked, and did homework, and usually stayed up til midnight painting, drawing, etc.
At this point, I realized there really wasn't anything else I could see myself doing other than growing Twenty Seven. I started taking some business workshops & continued more pop ups. Usually all my class notes were side by side with product ideas, print sketches, and number crunching.
We started to expand our product line, focus on our brand, and expand our print offerings. My friend Shelby, in the picture, helped me pop up almost every weekend as we grew! (She's a super hero nurse now, but still helps with special projects!)
By the end of the year - I had a booth at a Lakeland antique store, and I was able to point customers to an address, decorate my corner and consistently update products. We started to get some real traction!
I began looking for Twenty Seven's own retail location. I soooo badly wanted a special place for the store to call home, I would drive all around town and call numbers on commercial for lease signs...not really mentioning that I hadn't graduated college yet, haha.
Nestled right in downtown Lakeland, I saw a beautiful historic building with a brand new for lease sign, so I did my usual phone call just to get a price and bum myself out, haha. But this one was pretty different. The landlord wanted to know my vision for the space before any numbers were discussed. I fell in love with the Studebaker building in one walk through. I drew sketches and showed examples of my products to the landlord and his wife and sold as hard as I could. I got married to my high school sweetheart the week after graduation in the process, and we continued dreaming and thinking of the space on our honeymoon.
When we got back, the landlord let me know I could have the space. An actual dream come true. We raised money through Kickstarter, and opened the Twenty Seven storefront on August 17, 2019.
This is when things went nuts!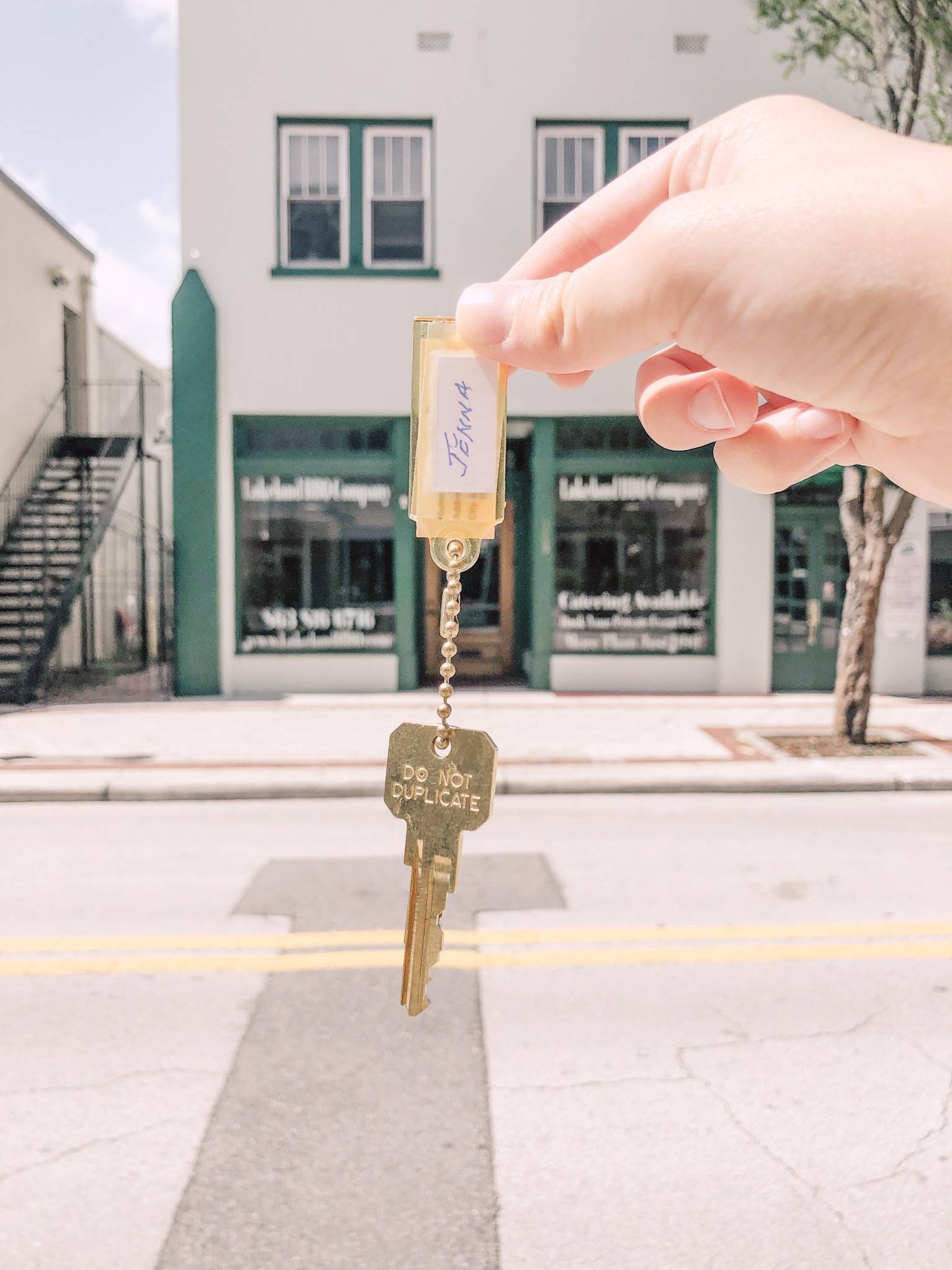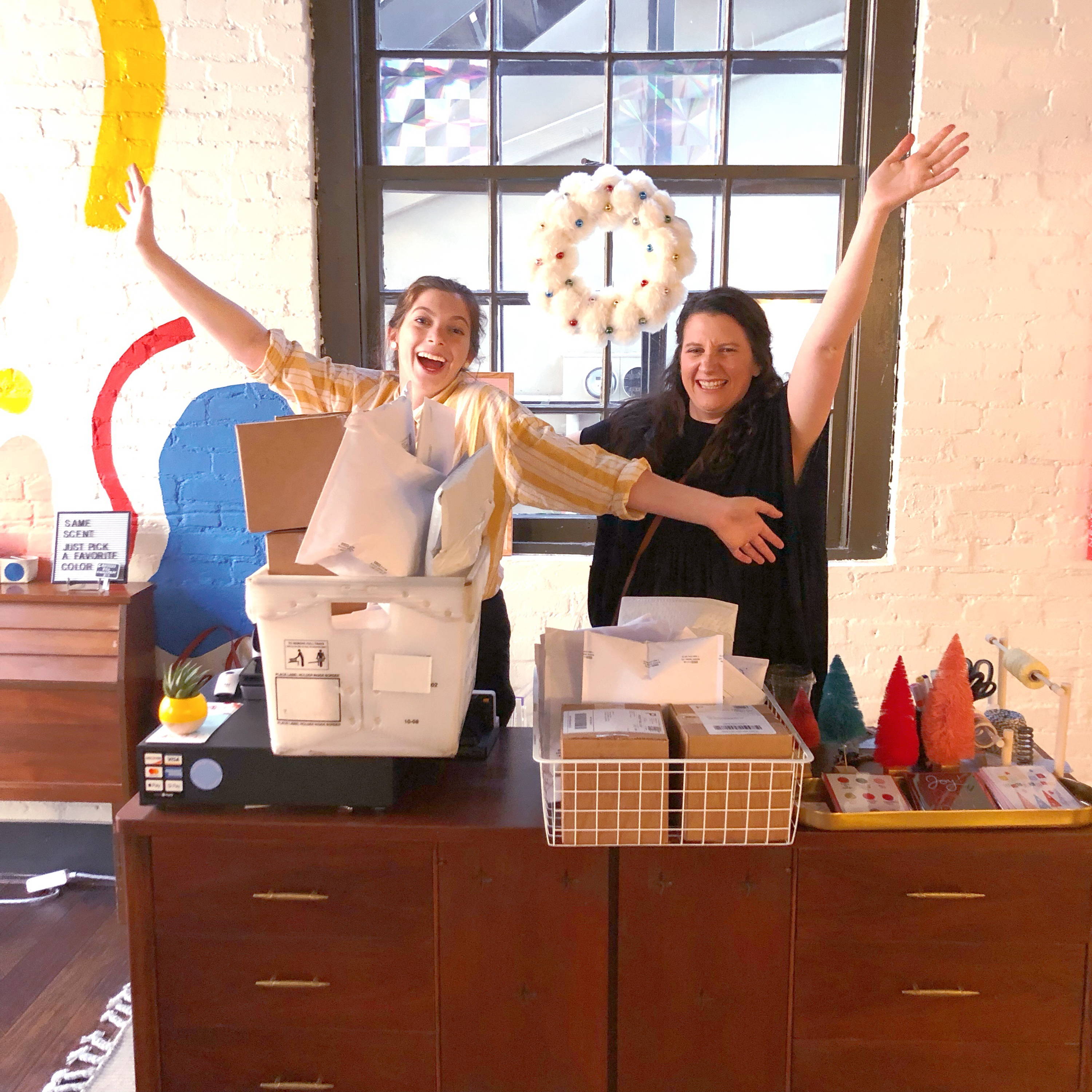 We hit 10k followers on Instagram and online orders started to take off! I began hiring a team to help with the register & the new surplus of online orders. Suddenly, we were very busy in both the store and online!
We released a line of enneagram candles, earrings, subscription sunshine boxes, a calendar, an art book, and a planner in one season. It was the best kind of absolute madness!
After the holiday crazy, we went full force into the year with high hopes. We were supposed to be vendors at Magnolia's Spring At The Silos event, but had to go back home at the outbreak of COVID-19. We were devastated by the financial loss, but our wonderful online customers rallied around us and kept us open!
We have been closed since March because of the outbreak, shipping online orders solely, and now are renovating the store for a grand re-opening with a brand new business venture in the space. It's going to be BIG!