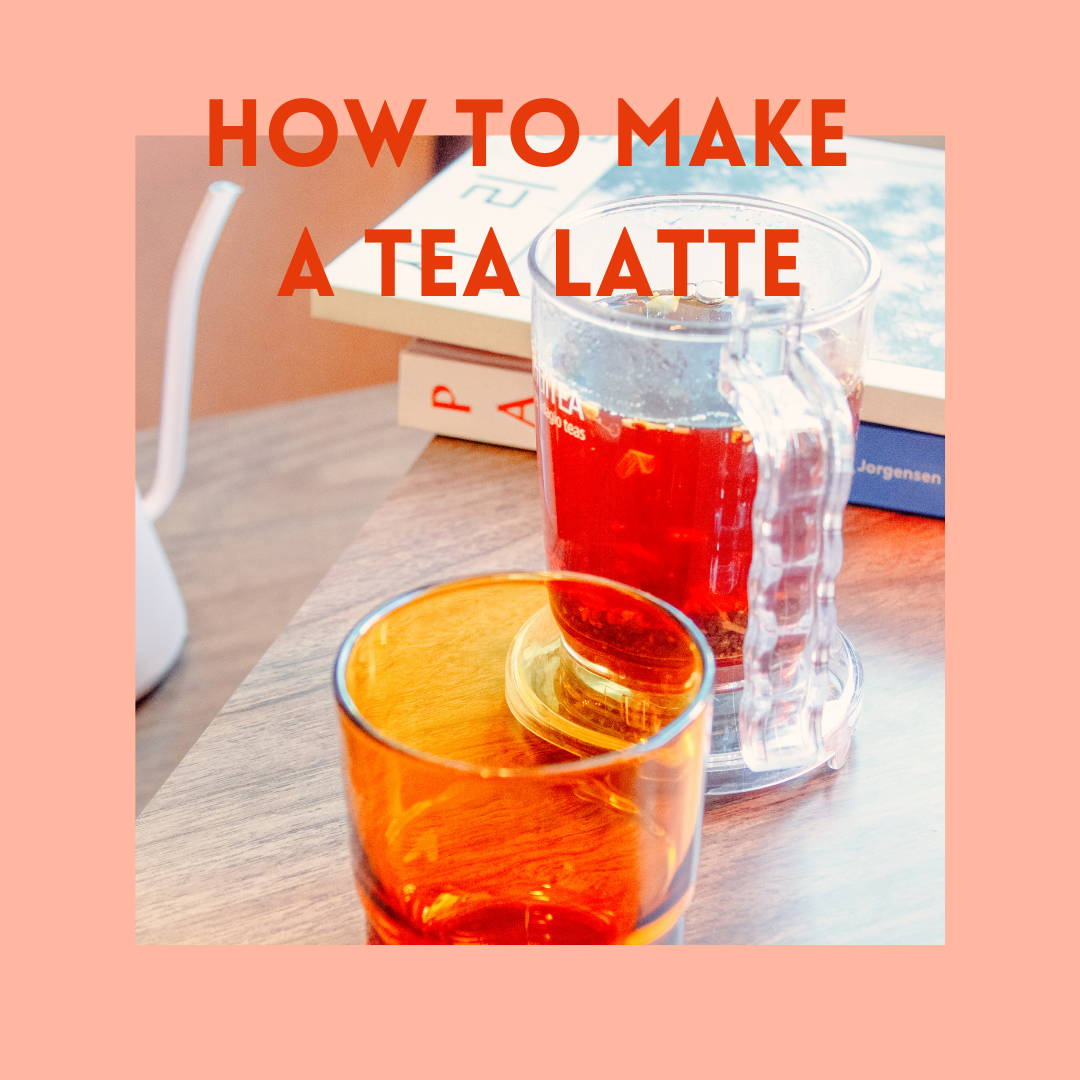 loose leaf tea
teaspoon
milk
kettle
water
strainer
- 5 minutes -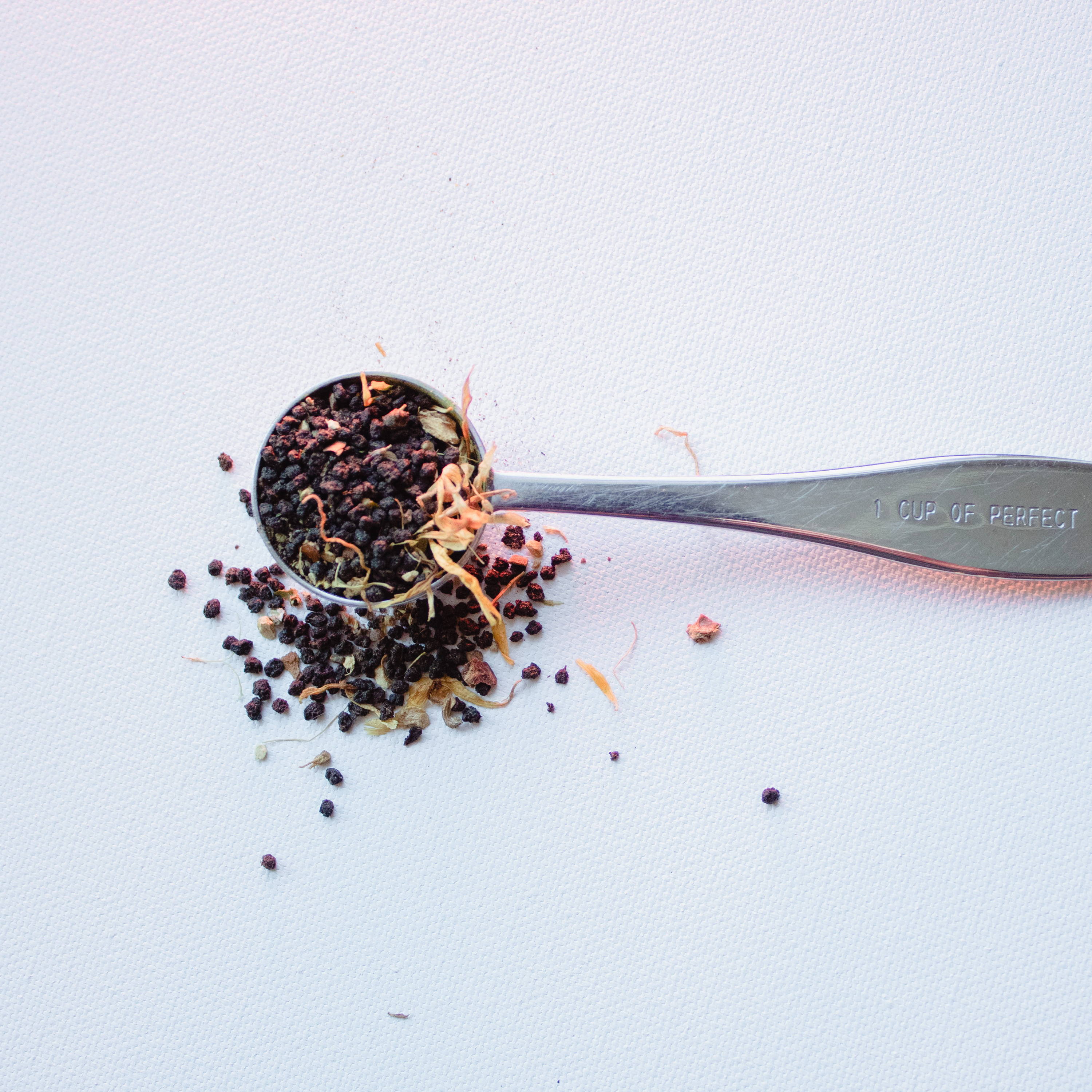 An exact guide: Measure out 3 grams of tea (this is about 0.6 of a teaspoon) and place in your strainer
A loose guide: Tea is super forgiving and much kinder than coffee! Do not be afraid!
We say do a half a teaspoon - but if you want the taste to be stronger just fill up one full teaspoon. Place in your strainer.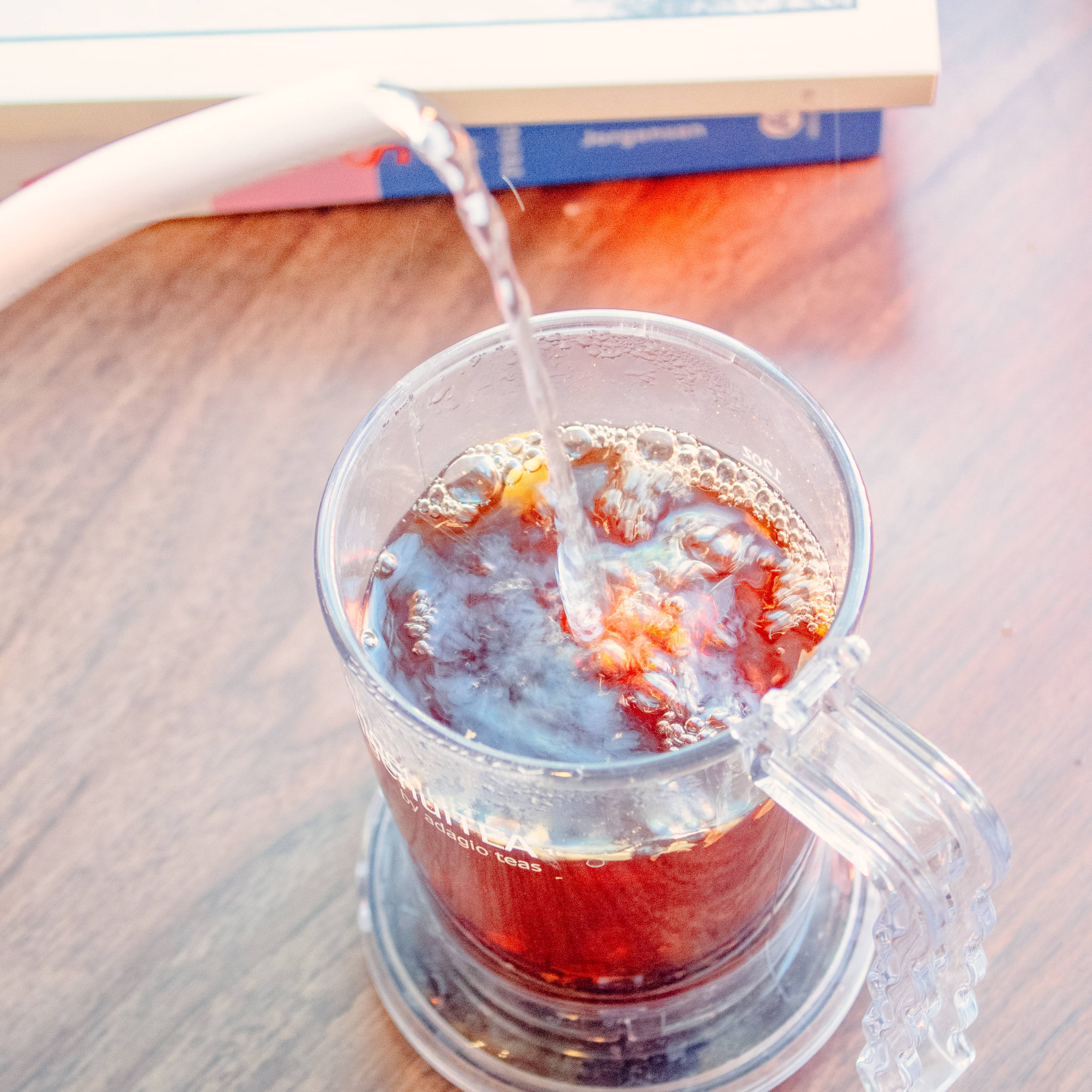 An exact guide: Water for herbal and black teas should be 195˚F, water for green teas should be 175˚F. You will want to do 12 oz of water for every 6 grams of tea. Pour over your tea - make sure to get all the leaves wet evenly.
A loose guide: Boil up 12 oz of water (1.5 cups) but don't let it bubble too long. Pour over your tea - make sure to get all the leaves wet evenly.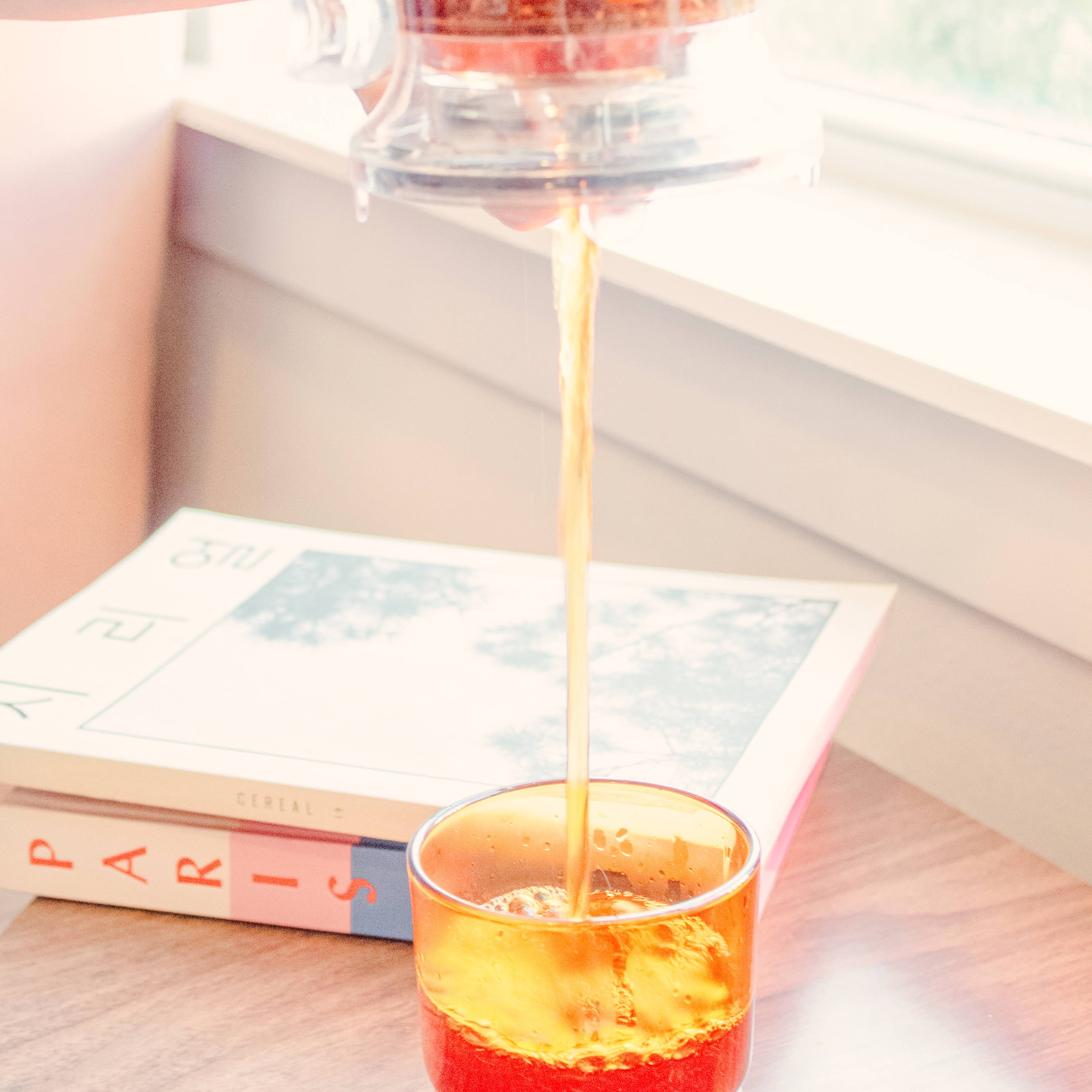 All our teas steep for five minutes. We've made some fun playlists to listen to while you wait!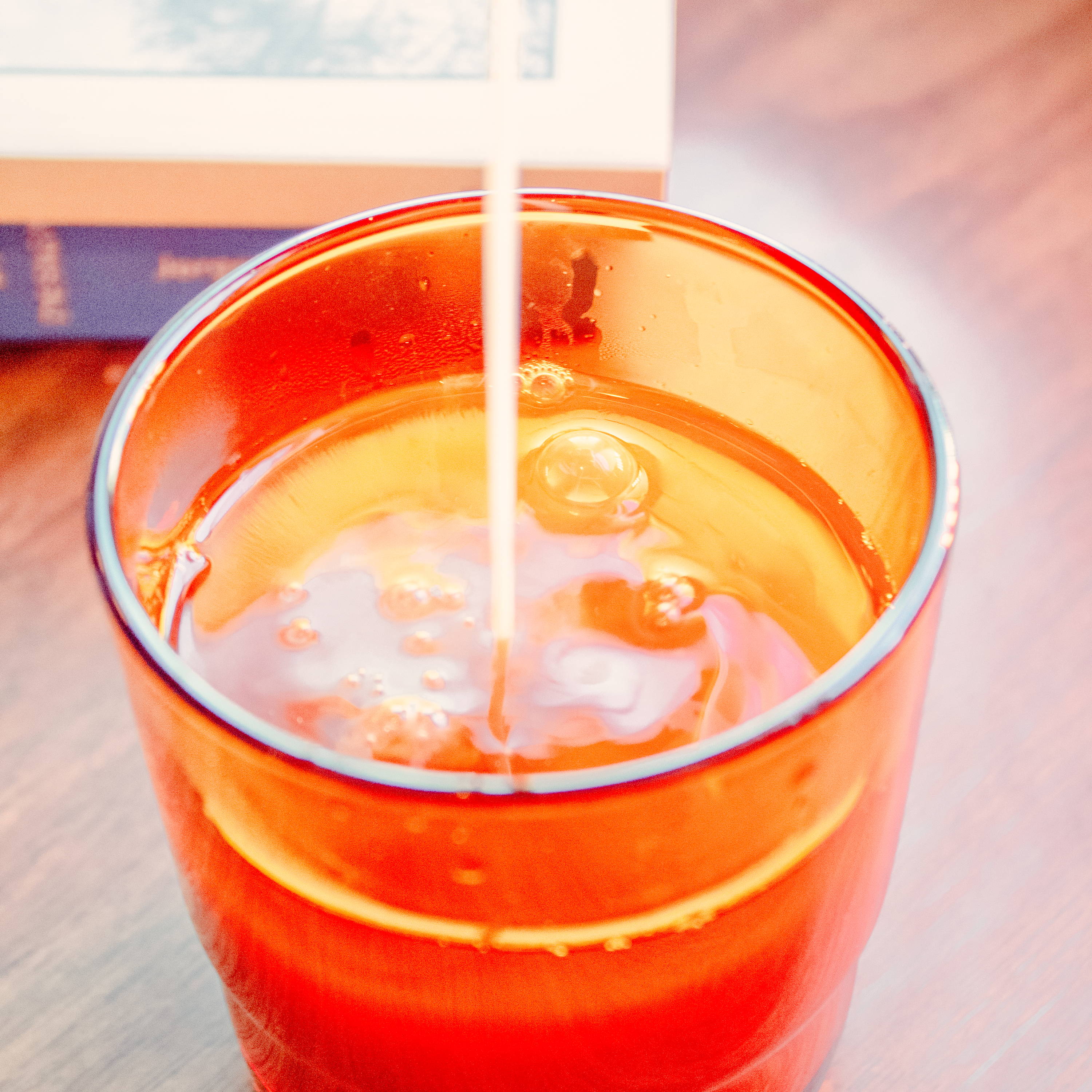 When you are finished, fill the mug 3/4 of the way with your tea. Top it off with foamy, frothed milk and a sweetener of your choice. Stir to combine.
Here's a list of things you can do with the remaining tea leaves:
make another cup immediately (if you make another cup quickly, the leaves retain their flavor! tea for two anyone?)
compost them!
add to a simmering pot of water on the stove and make the whole house smell amazing
add to a sachet, hang around your tub's faucet and make "bath tea" by running your hot water through it
dry the tea leaves out - add to a decorative bowl and use as a fresh and deodorizing potpourri
brew it up again with a little bit of water and use as paint. great for staining paper to look aged
pack in your plant's soil to help them retain water
place damp leaves in a sachet and hold under your eyes to refresh them
sprinkle on surfaces that have absorbed strong smells to help deodorize them (think counters and cutting boards!
heat up and pour in a bowl with water for a foot soak
dry out, sprinkle on carpet and vacuum up for a carpet deodorizer
Get your own tea routine started!
This is our Chai, a caffeinated blend black tea, herbs, and spices. For the chai lovers - or the tea newbies - it's VERY easy to find yourself hooked on this one!